Hello everyone today I will show you how to install lolcat in ysflight.
What is lolcat
Lolcat is a funny language made by internet people to make english "cute" like cats. It's very fun and popular games like MineCraft have it.
How to download and install
Download this file first Click Here Press Ctrl + S to save.
Now open up YSFlight and go to Option > Option > Language File and select SPECIFY FILE.
Now select lolcat.uitxt from where you had downloaded the file.
Now click OK.
Final Results
You should get the funny language after completing all the steps. Feel free to email me if you have any issues.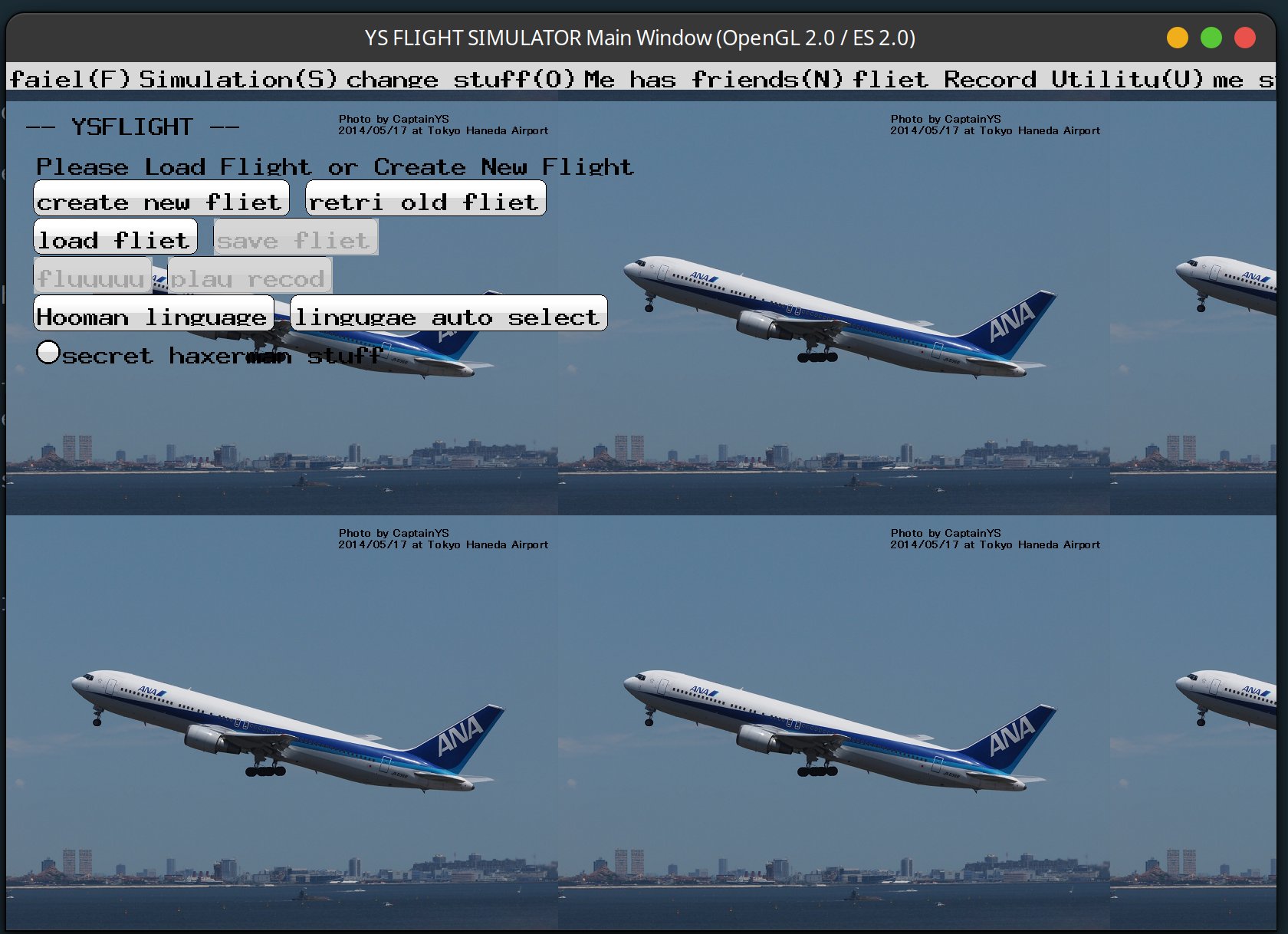 Have fun! ;)